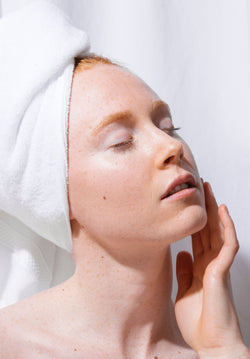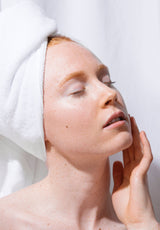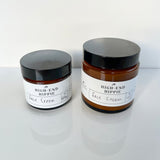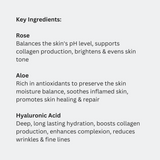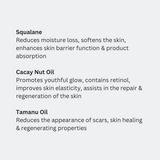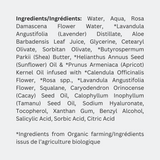 Inspired by my mother's journey with rosacea, a condition that left her skin hypersensitive and prone to redness. This cream was lovingly crafted to provide relief for the most sensitive skin types while repairing the skin's protective barrier. Rich in nourishing and hydrating elements, it's suitable for a variety of skin types. I've aptly named it "Radiance," for its ability to enhance your natural glow.
Aroma | Not scented with essential oils. Aroma comes from the hydrosol, floral water and oils. 

Herbal Infusion | Calendula, Rose & Lavender
Perfect for | Normal, dehydrated, dry, oily, sensitive, mature skin or inflammatory conditions like rosacea, eczema, psoriasis & acne
Nice, Light Cream
This cream feels nice and light and goes on very smoothly. I have very sensitive, dry, flaky skin and it doesn't irritate it at all. I'm not a huge fan of the smell, but understand that is the natural hydrosols. The smell does fade after applying the cream though.