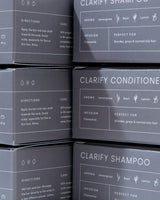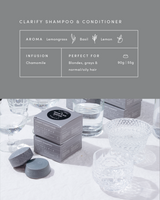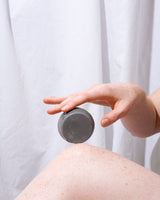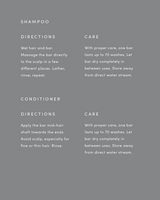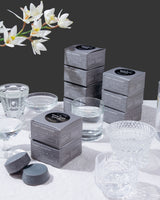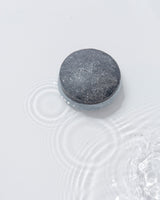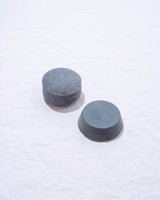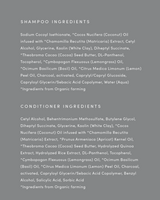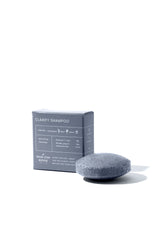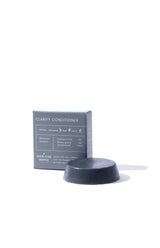 Remove product build-up and leave brassiness behind. Blondes and grays we got you covered with the detoxifying and toning properties of activated charcoal combined with the natural lightening abilities of chamomile keep your hair looking vibrant and soft. While pro-vitamin B5 adds shine, body and bounce. Our unique anti-frizz technology will leave the hair silky and soft. Hydrolyzed quinoa and rice proteins protect colour treated hair and enhance the hair's natural shine and body. This is a daily shampoo not a true clarifying. 

With proper care, one mini shampoo last up to 39 washes & one full size bar last up to 90 washes. One mini conditioner bar last up to 30 washes & one full size bar last up to 65 washes.

Aroma | Lemongrass, Basil & Lemon
Herbal Infusion | Chamomile
Perfect for | Blondes, Grays, Dandruff, Build up, Normal/Oily Hair & Colour Safe
Love this shampoo set!!
These shampoo and conditioner bars leave your hair feeling so healthy!! Even hubby loves the 2 in 1 bar…👍
I love this set! I use every other week in between my usual soothe set & it leave my hair sooo light & airy after! Can't say enough great thing about this brand!!
Incredible product
My mom swears by this shampoo and conditioner. Worth every penny.
A staple in my hair care routine
Love the clarify set for my hair, which I get highlighted with blonde every -5 months. I love the scent, my hair has never been healthier, and once I started double cleansing and conditioning (after I saw Amy showing on one of her videos), I was even more impressed by the product I had been using for years (: Love it so much, and you probably will too
Absolutely the best!
I don't know where my hair would be without the clarify set! They're the only products that leave my hair feeling light and silky soft. I love them so much and am very thankful to have found The High End Hippie!!!