GREAT INGREDIENTS START WITH THE EARTH
3841+ TREES PLANTED
 22,961+ PLASTIC BOTTLES SAVED FROM LANDFILLS
WATER CONSERVATION

Significantly less water is needed to manufacture the bars. This saves precious freshwater resources. Also, many consumers report that they need to wash their hair less often once making the switch. Reducing shower time.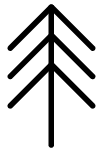 DEFORESTATION

For every order 1 tree is planted! By using paper products that are post consumer waste or Forest Stewardship Council Certified we are protecting the world's ancient and endangered forests.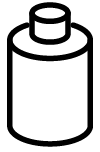 PLASTIC POLLUTION

1 bar replaces upwards of 2 250mL plastic bottles of shampoo.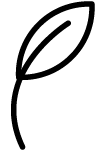 SOIL DEGRADATION & BIODIVERSITY

We only use ingredients that are either organically farmed, sustainable, COSMOS-standard/ECOCERT, or readily biodegradable.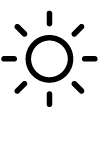 CLIMATE CHANGE

We work with a Green-e certified printing company to offset our carbon emissions. Our ingredients are vegan and the bars are lighter to ship compared to traditional liquid shampoo; resulting in fewer emissions.
Every order plants a tree.